Pregnancy & Newborn
Color Me Happy
Orange you glad this hue isn't just for Halloween?
These pumpkin-colored picks keep us feeling peachy year-round.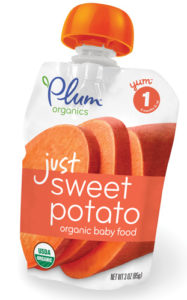 Food pouches are the easiest way to get my kids to eat their vegetables. (I've been known to sneak one for myself on occasion, too.)
-Ginny, Contributing Editor
Plum Organics baby food pouch, $2 each
Read the full article here!