Strawberry popovers
Featuring Pum's Mighty 4® Kale, Strawberry, Amaranth And Greek Yogurt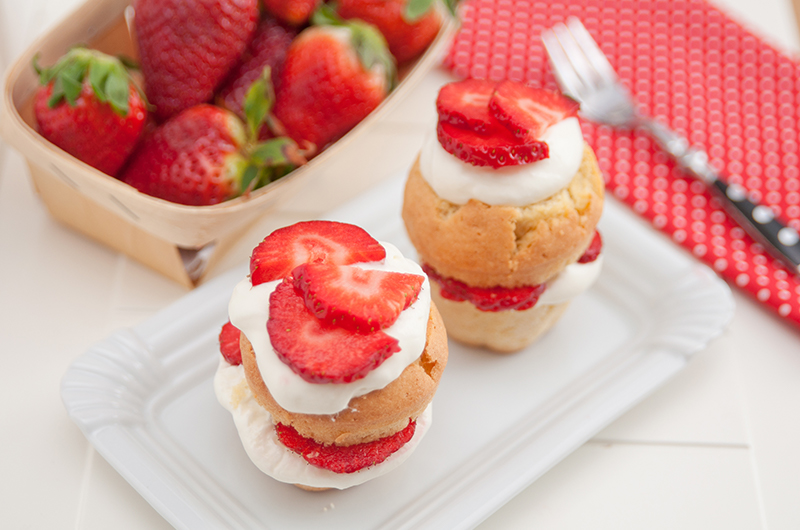 Prep time: 5 mins | Cooking time: 25 mins
Ingredients
1 pouch Plum Organics Mighty 4® Kale, Strawberry, Amaranth and Greek Yogurt
3 eggs
2/3c milk
3T butter
3T sugar
1c all purpose flour
2t vanilla
4oz cream cheese, very soft
Instructions
Easier than pancakes or French Toast, cream cheese meets the sweetness of apples and strawberries in this family-friendly breakfast popover. No special pans or ingredients required! Add a side of bacon, toast, and glass of milk or juice for a well-rounded, delicious weekend breakfast.
Preheat oven to 375 degrees.

Divide the 3 tablespoons butter into the cups of your Pop Over Pan. (If you don't own one, you can use a muffin tin, but you will need to use all 12 cups. Just divide the butter up evenly.)

Place the pan in the oven for 3-5 minutes while you are making the batter.

In medium bowl, beat the eggs with the milk, Plum's Mighty 4<sup>®</sup> kale, strawberry, amaranth and greek yogurt pouch, vanilla, cream cheese, and sugar, then whisk in the flour.

Pour the batter into the butter filled cups. Return to oven for 5 minutes, then reduce the temperature to 350 and continue to bake for another 20-25 minutes.

Drizzle with syrup and strawberries (or your favorite additions), if desired.

Serve and enjoy! Makes 4 servings.
Susan Whetzel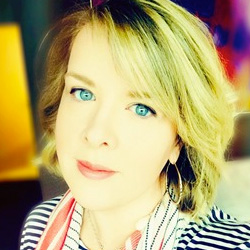 Susan is a wife and mother who thought domesticity was going to eat her alive…that is, until she decided to eat it first. Follow her blog as she makes mistakes, bakes cakes, and hopefully gets out of this kitchen alive! Family friendly recipes, giveaways, crafts, reviews, and travel combine to offer others a look into the everyday life of a Stay At Home Mom.