Turkey Tacos with Mango Salsa
Steal a squeeze from little one's Just® Mangos to make these sweet and savory tacos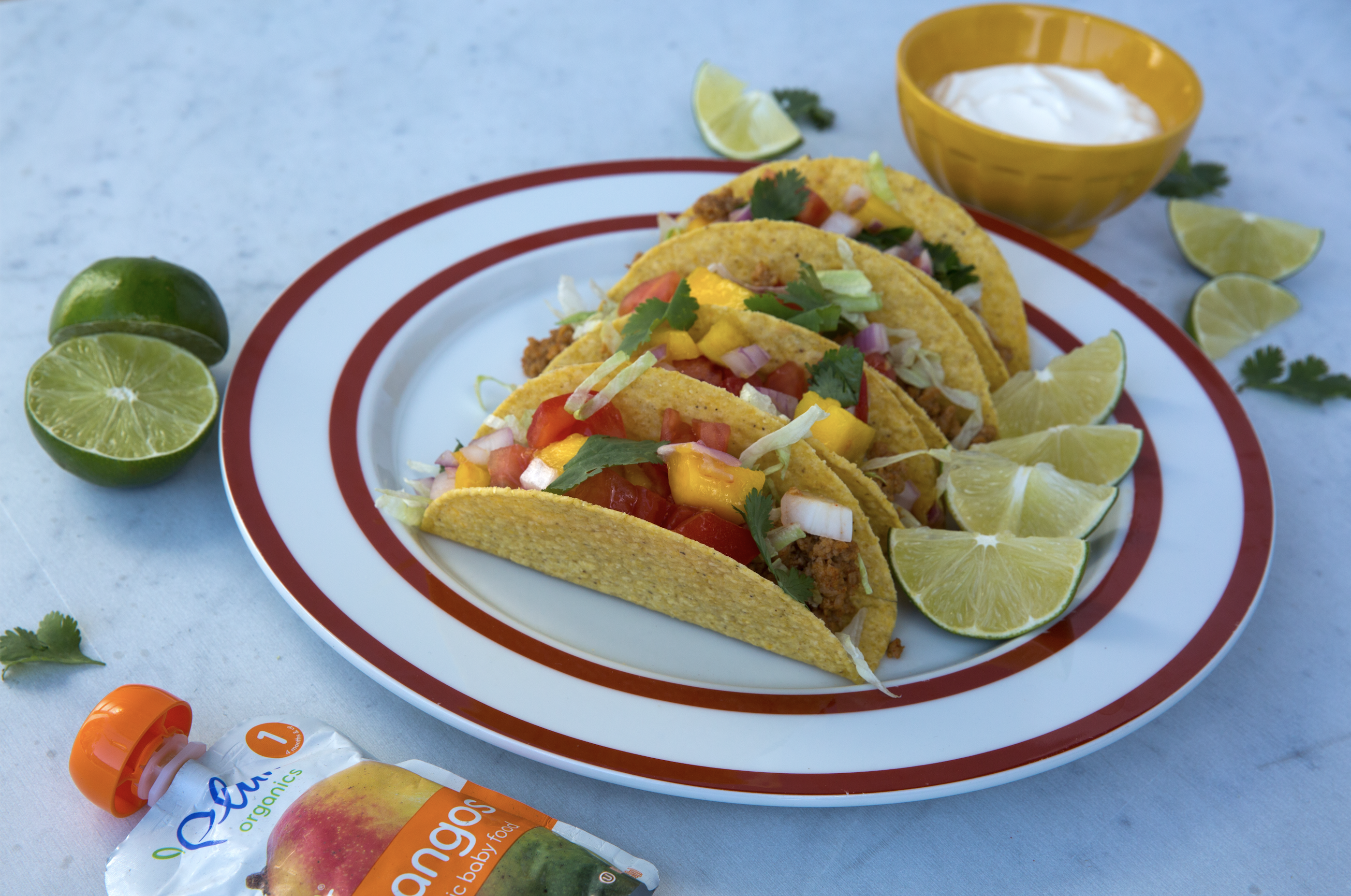 Prep time: 20 | Cooking time: 10
Ingredients
1 lb. ground turkey
1/2 Just® Mangos pouch
1 pouch taco seasoning
Taco shells
Shredded Lettuce
Mango Salsa
Sour Cream
Instructions
Heat 1 Tbsp. oil in a skillet over medium heat. When hot, add ground turkey.

When turkey has nearly browned, add in 1/2 Just® Mangos pouch and the taco seasoning. Continue to sautee until fully cooked.

Remove ground turkey from heat. Serve in taco shells with freshly shredded lettuce, mango salsa, fresh cilantro, a squeeze of lime, and a side of sour cream.

Enjoy!