Whole Wheat Pancakes
Pancakes for breakfast on a school day? We can dream! Use Mashups® organic applesauce to make these pancakes!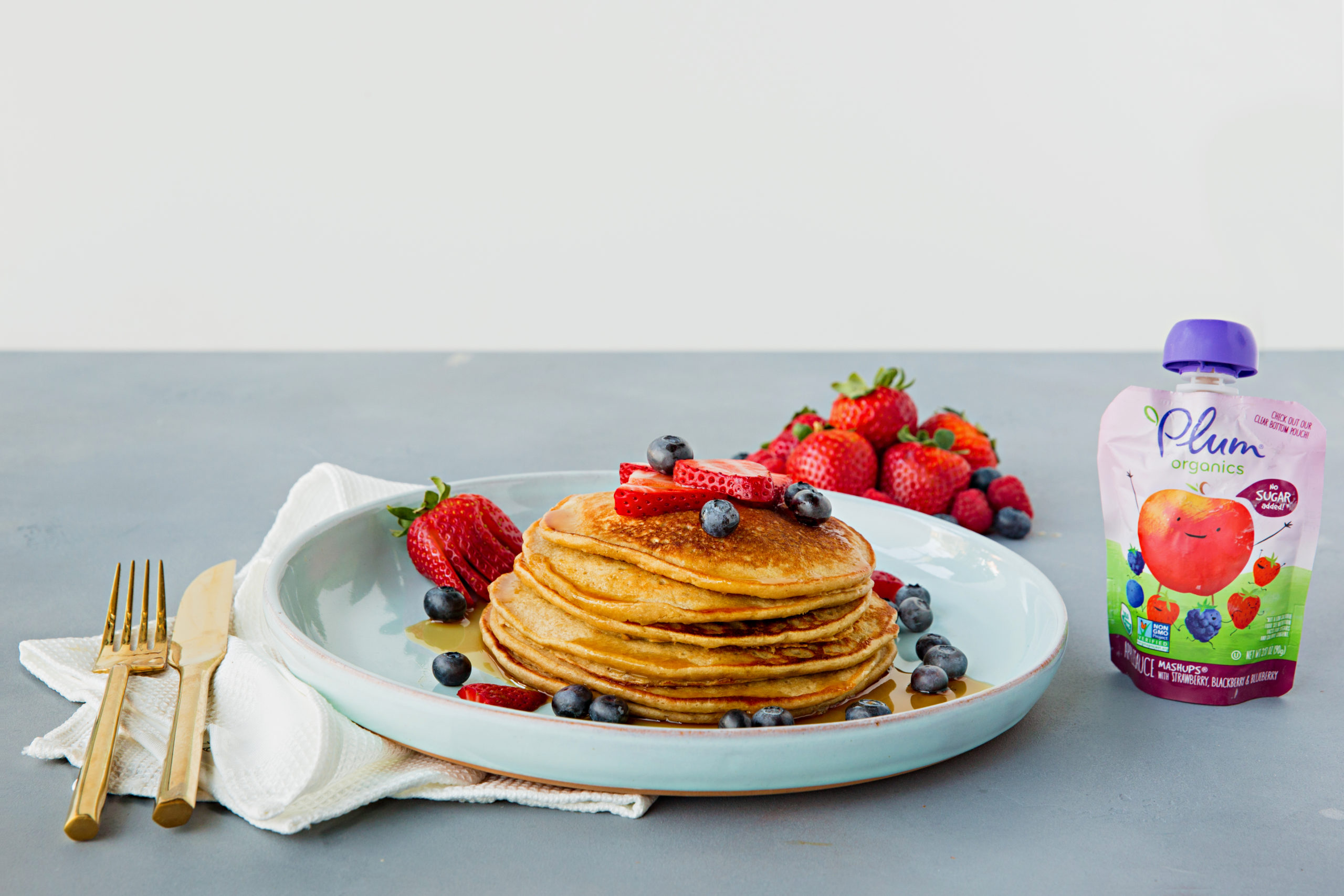 Prep time: 5 minutes | Cooking time: 5 minutes
Ingredients
2 cups whole wheat flour 

3 T sugar 

1 T baking powder 

1 1/2 teaspoons coarse salt
2 large eggs
2 cups milk, room temperature*
4 T unsalted butter, melted
3/4 cup Mashups® organic applesauce
Instructions
*non-dairy alternatives can be substituted
Whisk or sift together flour, sugar, baking powder and salt.

Create a well in the middle of the dry ingredients and add the eggs, melted butter, milk and Mashups® organic applesauce.

Whisk together until just combined. Batter will be slightly lumpy.

Heat griddle and spray with cooking spray.

Pour batter. Allow the first side to cook 2-3 minutes, flip, and cook the other side another 2-3 minutes.

Serve with fresh berries and syrup.