Whole Wheat Waffles
Up your waffle game by mixing Mashups® Strawberry & Banana organic applesauce right into the batter!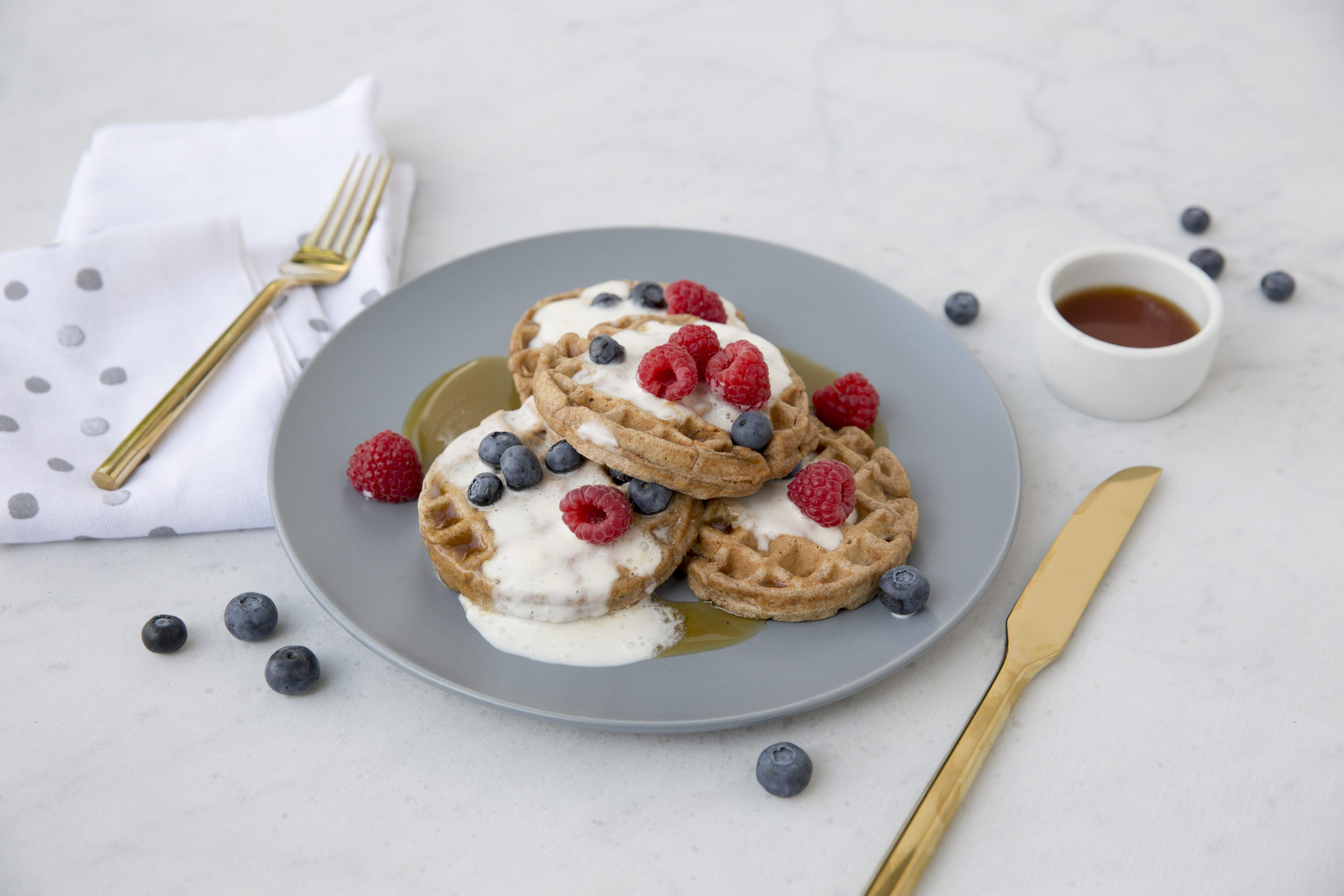 Prep time: 10 mins | Cooking time: 3 mins
Ingredients
1 cup Strawberry & Banana Mashups® applesauce
1 cup almond milk
4 Tbsp. unsalted butter, melted and cooled
3 large eggs
1 Tbsp. pure maple syrup
2 tsp. pure vanilla extract
2 cups whole wheat pastry flour
2 tsp. baking powder
1 1/2 tsp. cinnamon
1/2 tsp. kosher salt
Instructions
Preheat your waffle maker. If desired, preheat the oven to 200 degrees F to keep batches of waffles warm.

Whisk together the whole wheat pastry flour, baking powder, cinnamon and kosher salt in a bowl. Set aside.

Whisk together the applesauce, milk, butter, eggs, maple syrup and vanilla extract in a bowl. Pour into the dry ingredients, whisking until just combined.

Cook the batter according to your waffle maker's instructions. If desired, place the waffles on a baking sheet and keep warm in the oven. Enjoy immediately, with your favorite waffle toppings.

Top with maple syrup, fresh whipped cream and fresh fruits. Enjoy!